Last updated:  23 May 2019
Click on the gauge above for a description of what it's showing and how it works.
More flood-related information:
The Ontario government is proposing to establish a hunting season for double-breasted cormorants, to assist in controlling their population the the region.  They are accepting comments from the general public on this proposal, until January 3, 2019; to find out more about the proposed legislation and to submit your comment, click here.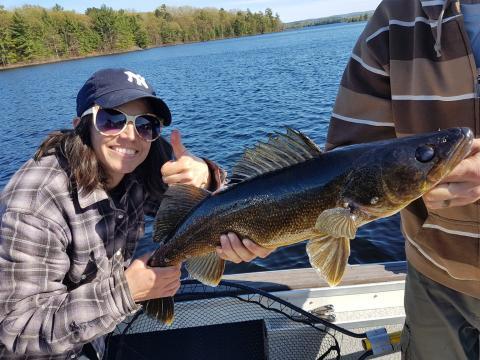 "Share Your Catch"  photo contest!
And the winner is… Stephanie Zohr Mundt!  The GLPOA Fish Committee sponsored a photo contest this past summer, to promote catch and release fishing on our lake and river.  Click here for more info on the contest!
See what your friends and neighbours have to say!
Help Wanted
For more information about any of the roles below, please contact us at glpoainfo@gmail.com
---
Canvassers needed!   Especially for Tramore Road, Hwy 60, Golden Mile Way and Golden Lyn Way, but we can use help all around the lake.
---