Fish Surveys Requested
Don't forget to fill out a Fish Survey… get a copy by clicking here. Then take a photo of the completed survey and email it to glpoainfo@gmail.com .
An overview of fish in Golden Lake
Dr. Peter Heinermann, who has a PhD in aquatic biology and is now co-leading the fish committee for GLPOA along with Don Bishop, gave a presentation at the last AGM where he went through all of the major species of fish that can be found in Golden Lake. Click here to view a PDF copy of the presentation or click the image below.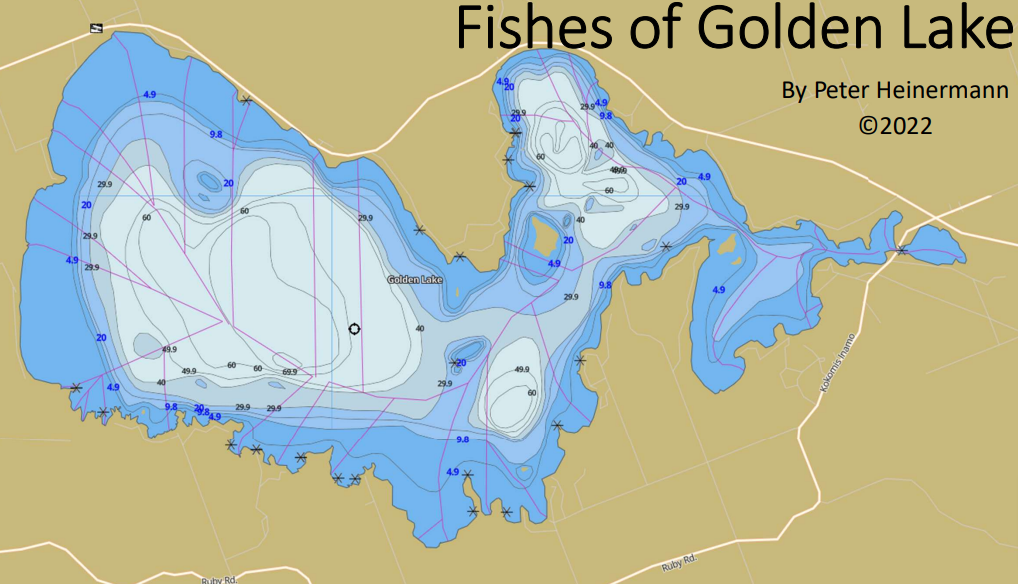 ---
See what your friends and neighbours have to say!
Help Wanted
For more information about any of the roles below, please contact us at glpoainfo@gmail.com
---
Canvassers needed!   Due to the recent pandemic, we have an urgent need for new canvassers, all around the lake and river. If you are interested in joining the GLPOA team, meeting your neighbours, and helping the GLPOA continue delivering on its mandate, please email glpoainfo@gmail.com for more information.
---